Interactive I | MiHyun Kim
Who knew that BBQ could have such a cult following. As an intern at Texas Monthly, I had the ability to step away from design and submerge myself in advertising and marketing. At the time, I didn't know how I could apply the information I was learning to my course work in design. It wasn't until I began to use the Texas Monthly BBQ blog-like website that I found a problem that needed a

solution

. 
"Immersing yourself in another world not only opens you up to new creative possibilities, but it allows you to leave behind preconceived ideas and outmoded ways of thinking." 
-Field Guide to Human-Centered-Design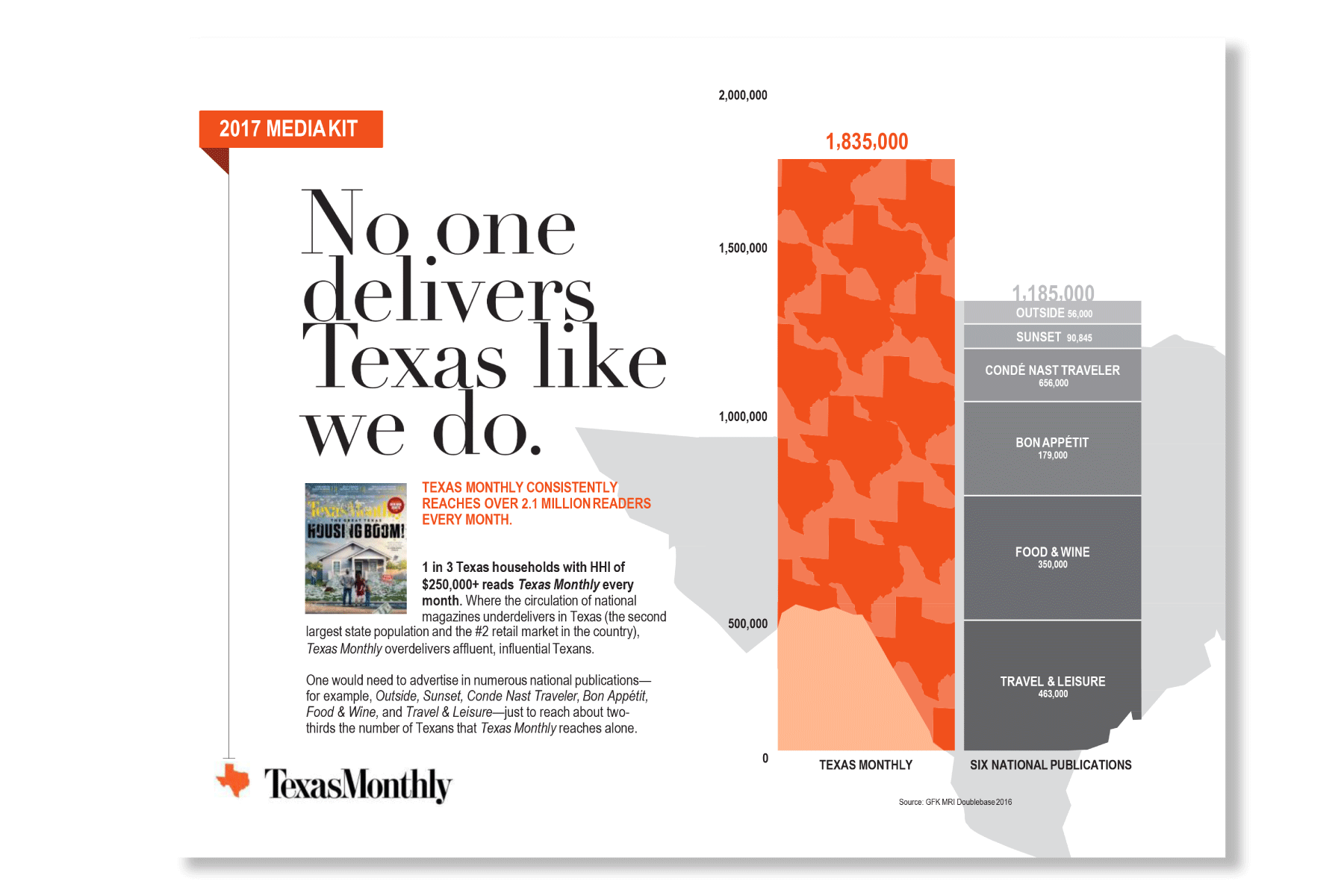 The Texas population is growing, and there's no stopping it 
According to the data from Texas Monthly, the magazine "consistently reaches over 2.1M readers every month." Texas is home to four of the top ten fastest growing large cites in the U.S. (Forbes) In particular, Austin is a diverse metropolitan area, some even asking, what the heck is BBQ? (gasp!!!) 
One of the many events TMBBQ holds is the,
TMBBQ Festival
held in Austin every year in October. It was mentioned that the first year the publication held the festival, they sold out of VIP tickets within an hour. 
In conclusion, this stuff matters and people are flocking to know more about it.
Problem: Lack of Information Architecture 
Originally created by
Guerilla Suit
in Austin, TX, this agency addressed that the site was intended to be managed by one person who would update data into the system with ease. While this function may seem logical, I noticed that there was a plethora of information that made it difficult for the user to navigate. Also, it was important to humanize the copy from neutral to informal, this is BBQ afte rall.  
Also,

the greatest challenge

was organizing over two-thousand BBQ reviews that the user could access through an interactive interface. Organizing BBQ reviews by region seemed logical for the contributor but was difficult for the user to navigate.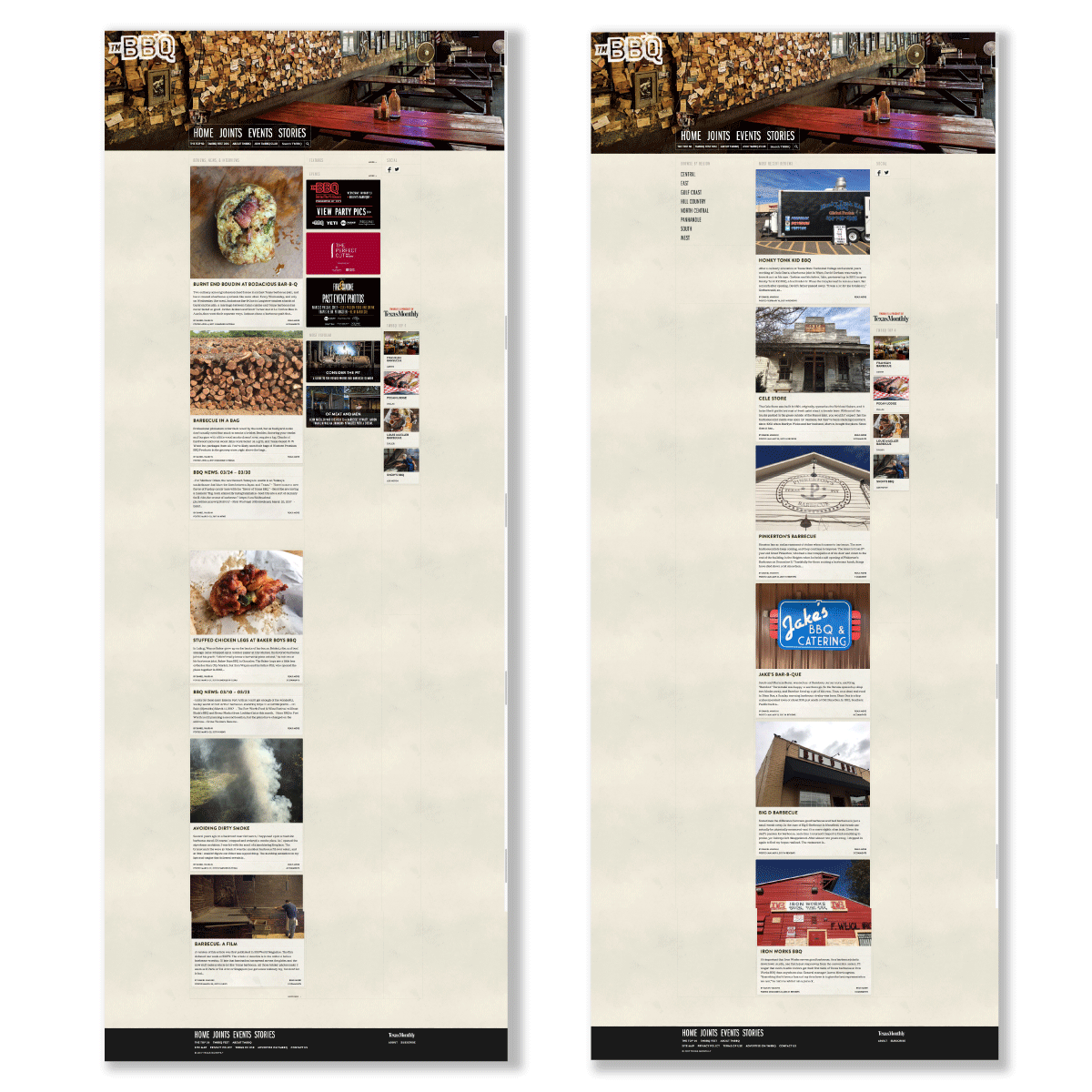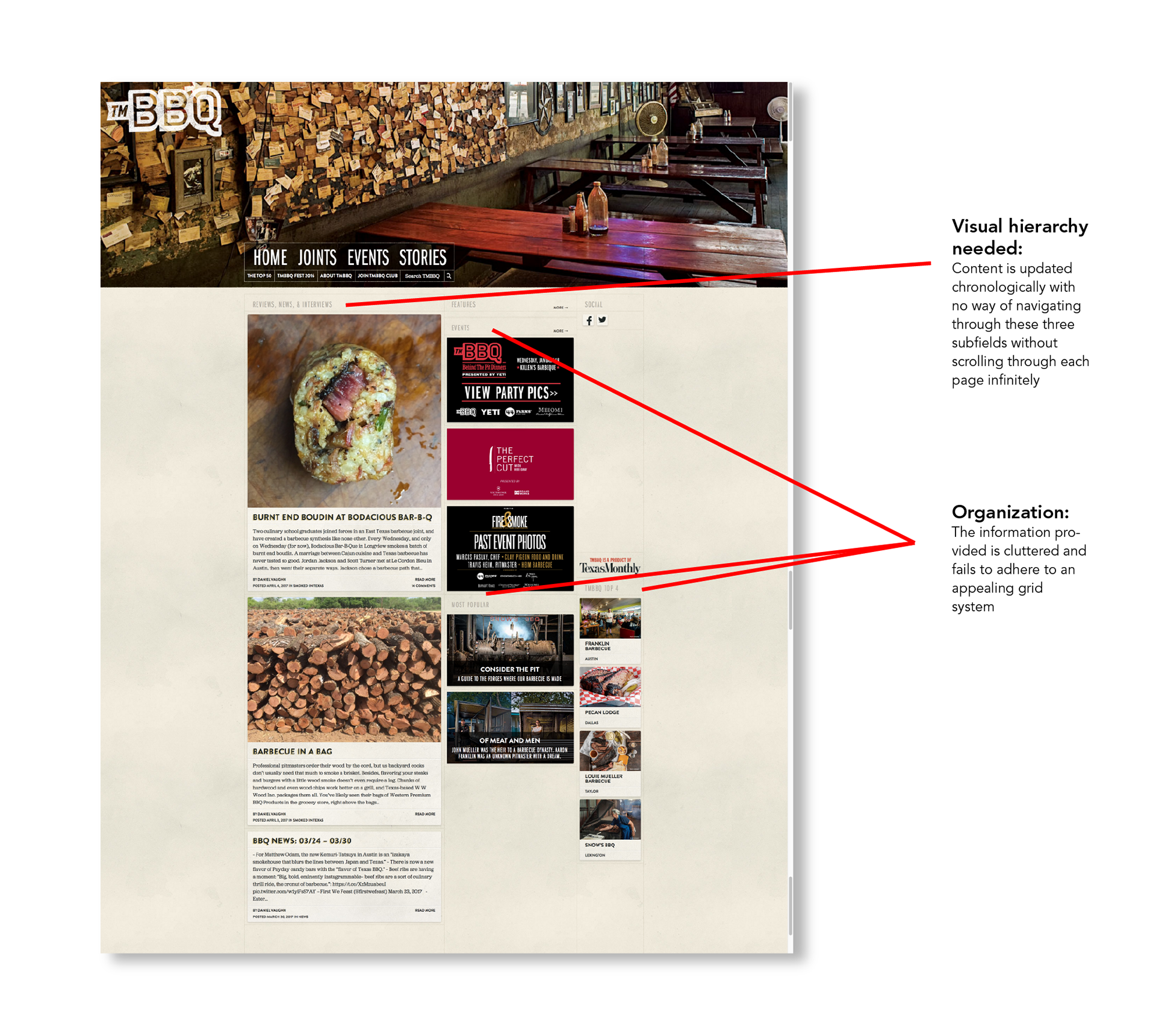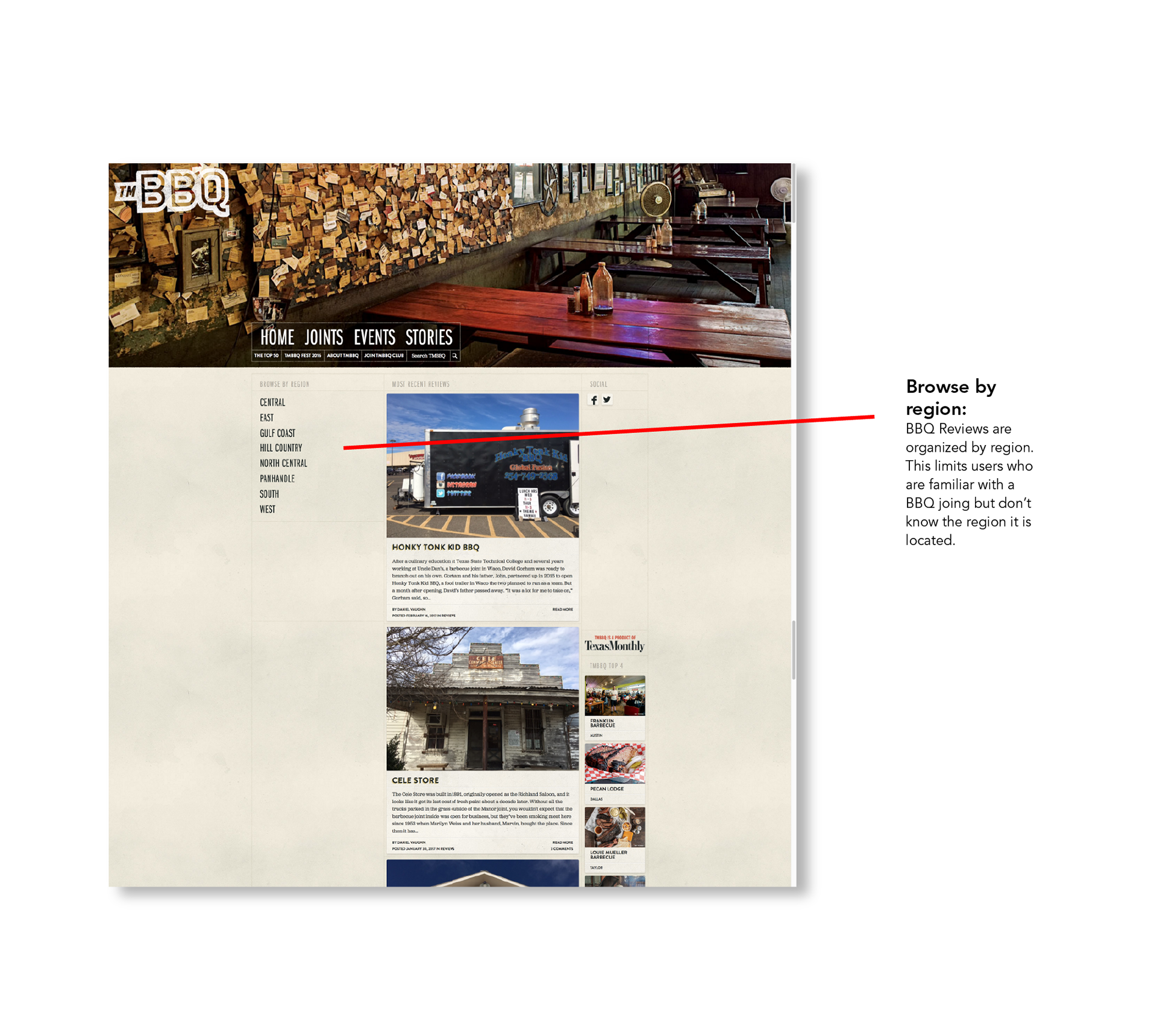 Solution:

Visual Hierarchy, Organization, Readability, Brand Voice 
Creating a solution involved organizing content into groupings that correlated to the subject matter for the content. Most prevalent categories with the most content included subfields such as, News, Features, Interviews, and Reviews. 
Complete redesign of two pages  (Homepage and BBQ Reviews)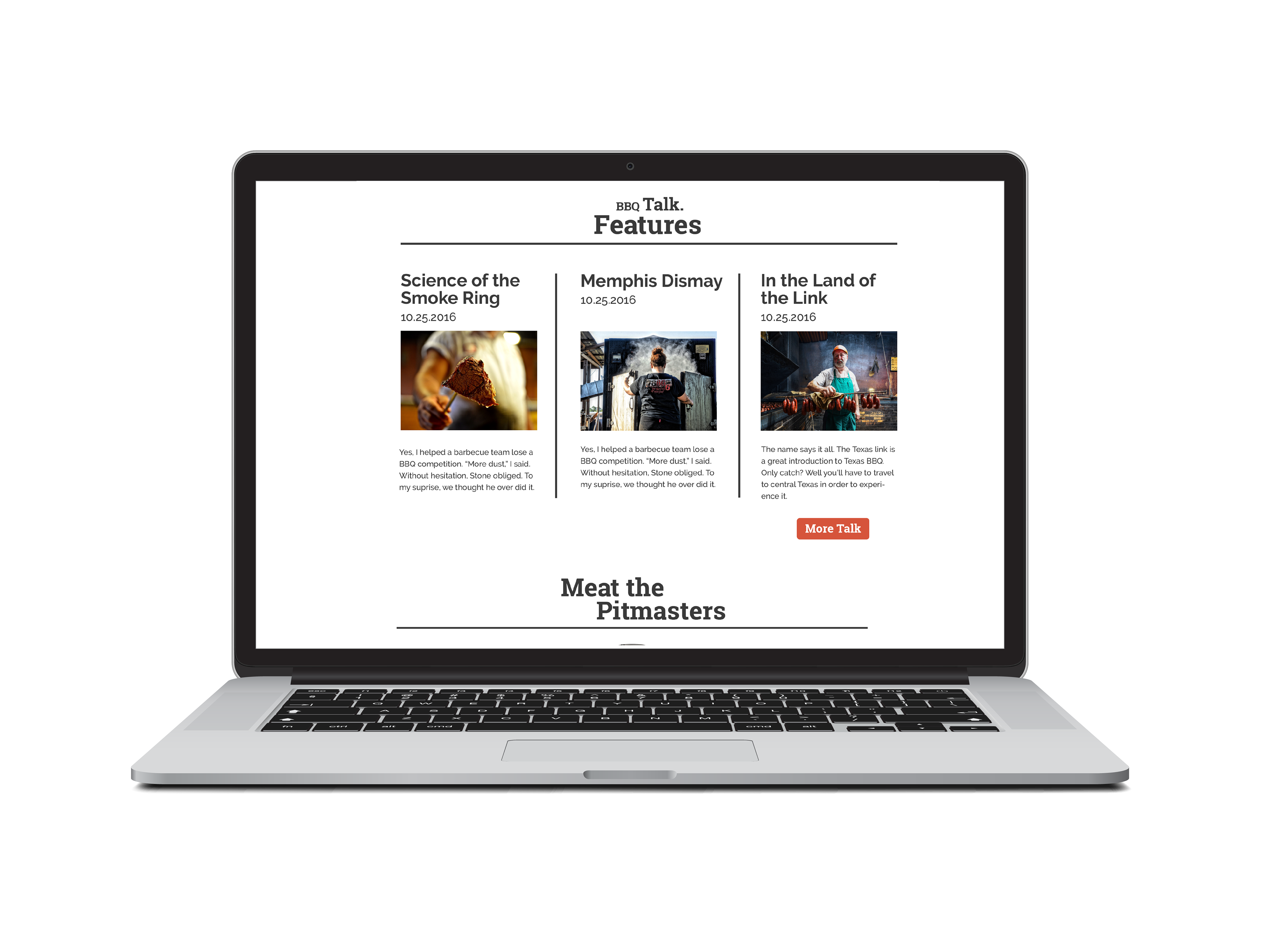 Left: Homepage                        Right: BBQ Reviews


Website was coded using HTML5 & CSS3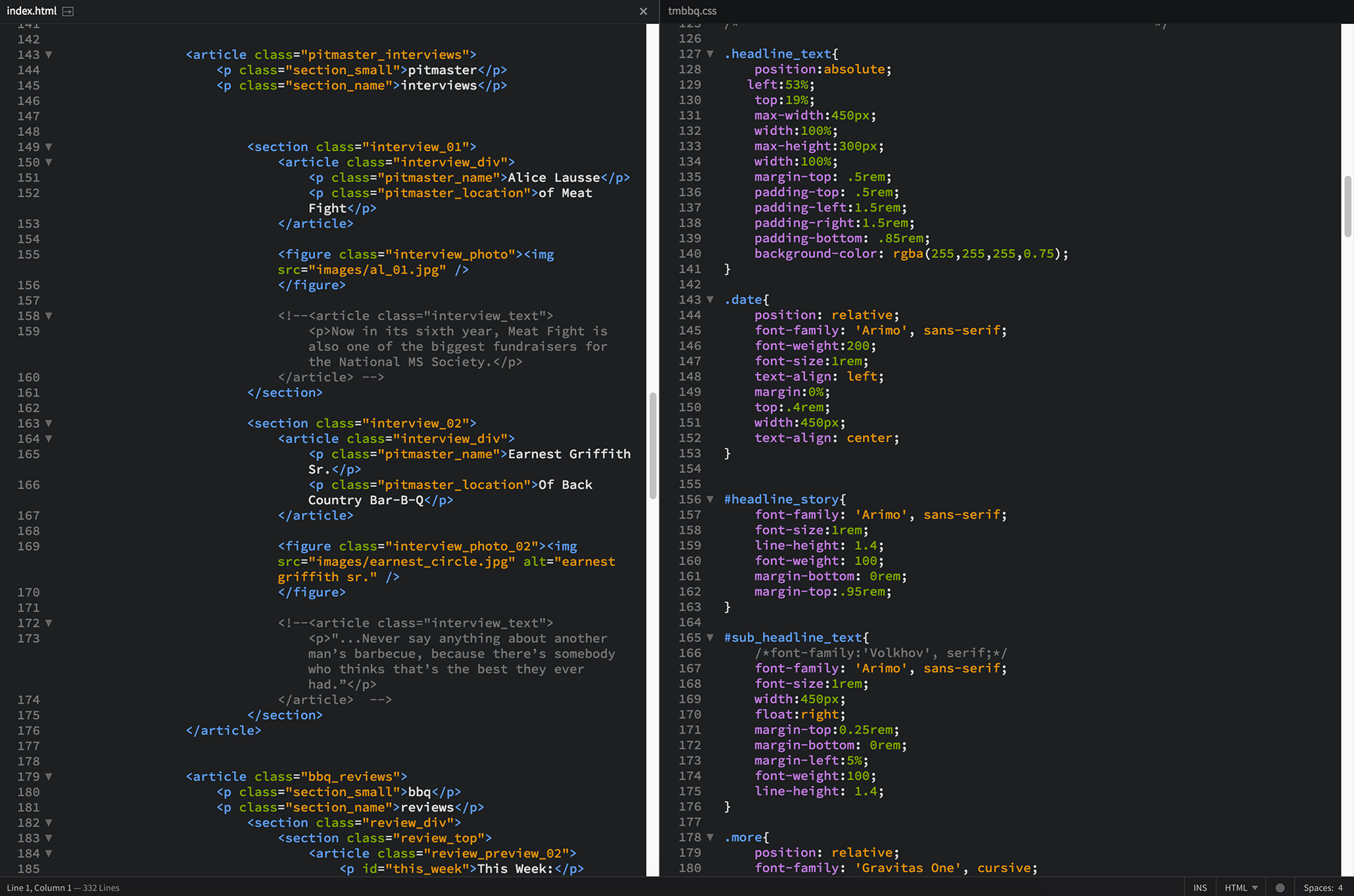 Hypothetical Interactive Map
BBQ Reviews was redesigned by organizing the two-thousand plus BBQ joints by county. When a user hovers over each county, a listing of all BBQ joints appears as top-rated first. Each major-metropolitan area is designated with its own icon. 
Project was completed December 2016 for an Interactive I course.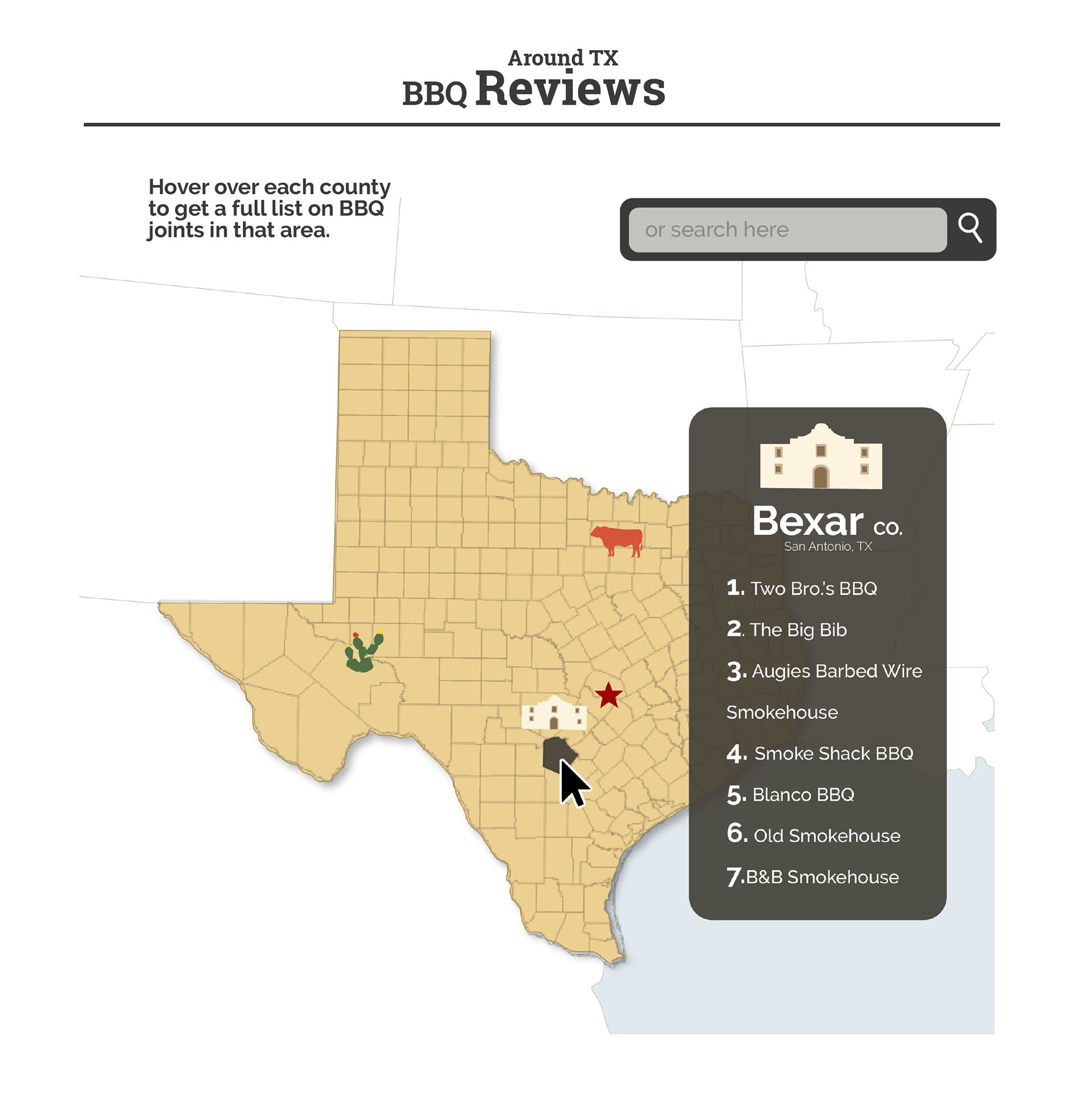 Actual TMBBQ Website Redesign Launch from Texas Monthly (May/June 2017) 
As of May/June of 2017, TMBBQ redesigned their TMBBQ website, which is now integrated into the Texas Monthly Magazine website. It was exciting to see similarities in the solution and changes their design and developer team implemented that directly paralleled to my own. This serves as an overall analysis of the two works

.
Analysis: Student Work v.s. Employer Work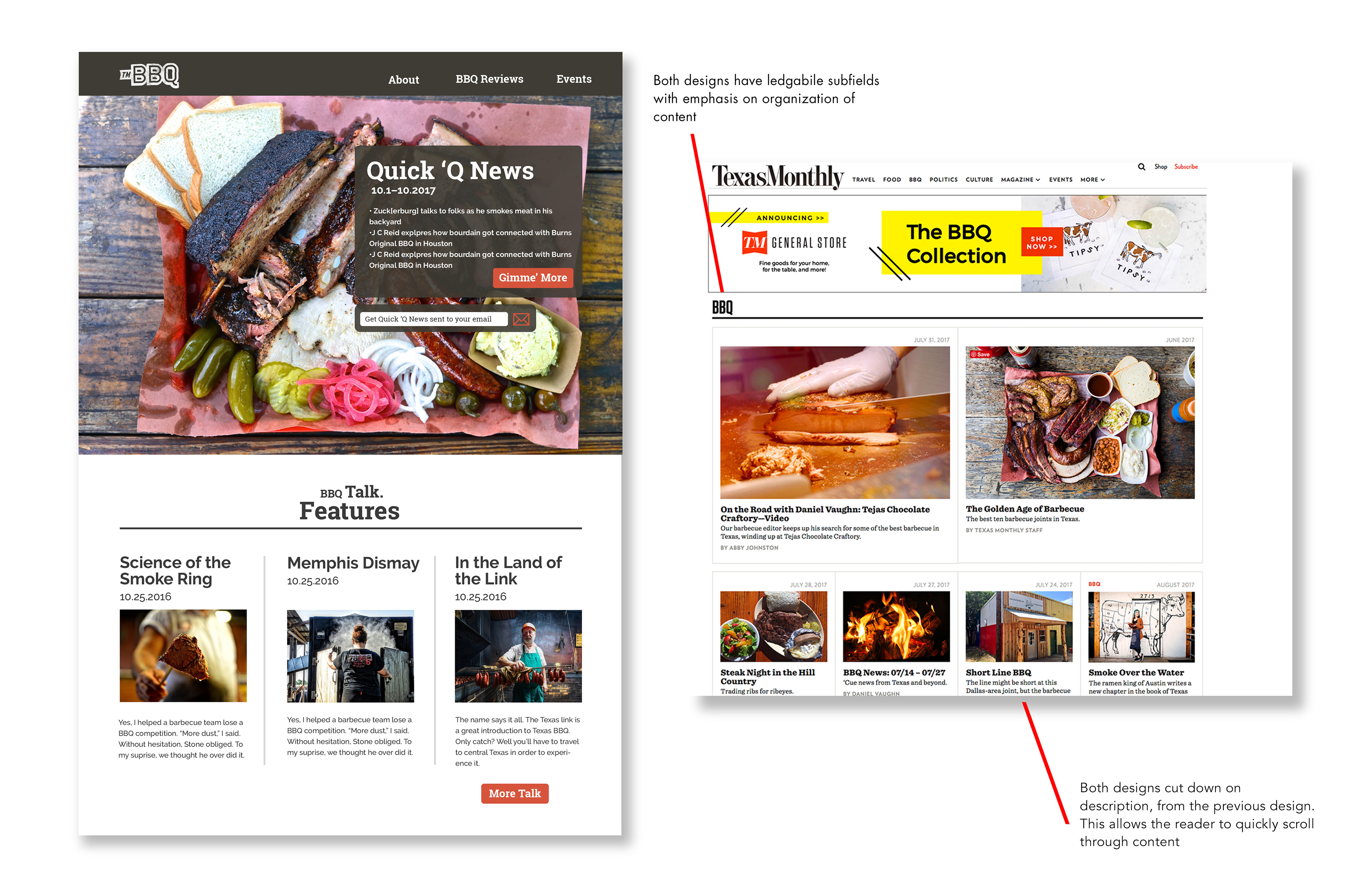 Since Daniel Vaughn (Texas Monthly BBQ editor) usually doesn't have an accompanying photographer with him, most of the content he uploaded were accompanied with an i-Phone photo, devaluing the thumbnail version of the article. 
Left: Photography was heavily based on the work on Jacob Lerma, TMBBQ regular photographer. 
Right: TMBBQ has a variation of the professional photography, i-Phone photography, and stock photography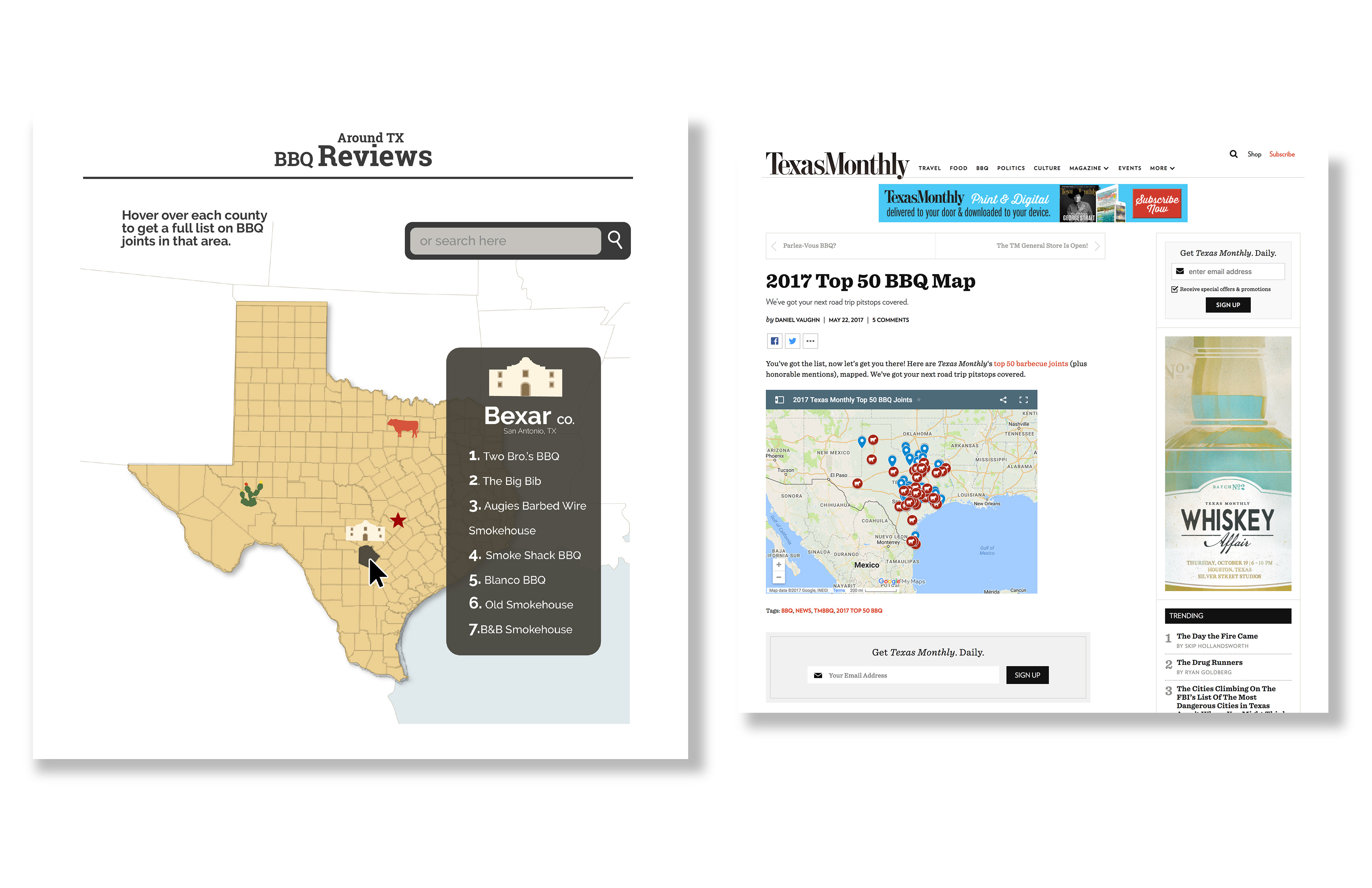 Left: Finding the right technology to implement this idea was difficult and remained a sketch while website like 
mapbox.com
were explored
1) Eat before you commit three hours a day to designing everything BBQ! 
2.) Utilize existing map technologies, like Google Maps
-Google Maps is a great way for users to navigate in a given area. Most businesses have an online presence through Google and its platform (direction/navigation, ratings, user uploaded photos, reviews)
-Although this assignment was intended for each individual student, it would have been helpful to work with developer/engineer to share and bounce ideas. I enjoy working in teams!